Description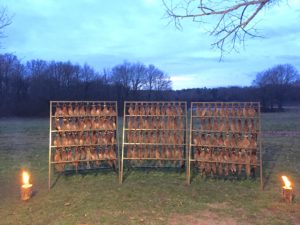 You will hunt partridges, pheasants and ducks on this territory of 280 hectares located 150 km south of Paris, in the heart of the Sologne, composed of natural woods, farmland, wasteland and beautiful ponds.
After a hearty breakfast and administrative checks, you will listen carefully  the safety instructions. After the draw of the posts, you will leave for three big run and you will be placed by a line leader. After lunch, you'll leave for two more run. Around 5pm back to the appointment with beautiful images full of the head, a snack will be offered and the result of the day will be presented to you and a part of venison will be given to each participant
Hunting plan about 250 to 300 birds.
---
Validation of  hunting licence, national or departmental (41)
Valid insurance to be presented during the stay.
Wear a  fluo vest required.
For duck hunting, use of steel ball cartridge is mandatory.
On-site accommodation is available in a guesthouse, subject to availability (35 euros per person per night).
For the accompanying without rifles package of 30 euros for the meal.